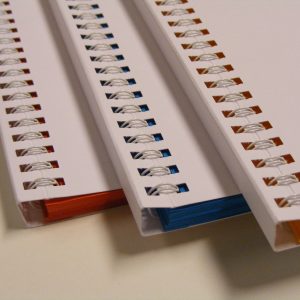 Want Services Same Day Printing London?
Look for none other than The Knight Printing services.
Here's why
The Knight Printing uses high quality digital printers that can quickly carry outa job allowing you to do any urgent job. If you require some business cards for printing today, you can get the same for your urgent meeting or an exhibition show which you want to arrange at the last minute. So, the same day delivery services can be arranged at a highly affordable price.
We offer highly affordable prices which are not meant for a quick turnaround time for keeping the pricing as low as possible. We want you to visit us again and again t o get excellent printing services at best prices. You'll love our competitive prices giving you a 24 hour turnaround, for any location in London. If you have any urgent requirement, do not wait further and just order your procust online for quick delivery. Reach out to us for getting quick delivery in London for all kinds of printing needs.
Same Day Printing and Same Day Delivery
We can offer you top quality and very quick same day delivery service. At The Knight printing, our standard delivery time is 3 to 5 days. For printing and litho at the best price possible.
Some of our best selling and most popular same day printing in london products include:
Same day business cards printing
Same day full-colour letterheads printing
This means, for your urgent printing needs, we are yru number one choice for a printing service agency in London.
More Reasons to Choose Us for Same Day Printing in London
We are an established printing company in londnopertaig the traditional printer whereby the customer can see the products to have a look at the tentative final product at delivery time. If you are a local London customer, you should surely come to take a sample of the products to get the final delivery. This will help the customers to give ehfinal delivery. Our customers can choose:
Paper thickness

Paper quality

Color of the product
You may also decide the kind of folding or custom cutting design you want in the printed products.
Being the fastest and the most reliable same day printing service in London, we offer around 3 hours of turnaround times for printing of visiting cards on business cards. The cards we print on are:
300gsm good quality silk cards

Extra thick 350gsm
Finishes offered:
Matt or gloss lamination.
Our same day printing services also provide for banner printing for faster a good resolution printing on:
PVC

Vinyl & Roll up

Pull up self stand banner printing.
We provide for bespoke handout printing in any of the following sizes with instant turnaround and same day delivery in London.
and more
We also offer same day printing in London for booklets and brochures pages which can be stapled for same day delivery.
If you need to print folded leaflets for the menu in the least possible time, you can then surely count on The Knight Printing for same day printing in London.
Get in touch with us to get more information and to place orders for same day printing and delivery in London.