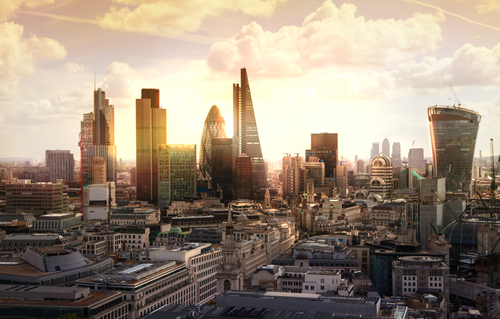 Located in the heart of the City of London, The Knight printing supply a vast range of printing solutions to cater to every printing need.
The City of London is the Capital's primary financial district and home to many iconic buildings of great architectural merit. A thriving and populous city, the district houses many major global headquarters including a great number of banking and insurance institutions. It is this that makes the City of London a thriving business hub with efficient printing solutions required at its core.
At The Knight Printing we offer fast, reliable printing solutions across the entire London area. Our City Production and Sales Office houses state of the art digital and offset printing equipment that allows us to offer a 24/7 printing service with quick turnaround. We strive to deliver quality service to meet client deadlines and set new standards in printing solutions.
The City is on par with New York City as the financial capital of the world with many of the financial buildings making up one of the most famous city skylines. The Knight Printing team has over 10 years producing quality print projects for a whole host of industry sectors. From urgent spiral bound presentations/reports, stapled booklets/brochures, perfect bound books to office stationary for all the City firms or all Legal printing, copying, scanning of case bundles for The Cities Law Firms are some of our more popular products and printing services. Also, we do very quick turnaround for posters, indoor/outdoor banners, mounted boards, etc. and deliver within The City 24 hours of the day and 7 days of the week, including weekend and bank holiday throughout the year.
So, from your office presentations to marketing materials to presentation boards or exhibition banners look no further. Our reliable team will advise you on the best printing solutions for your project so you can feel confident in the quality of your finished items. We also assign a project manager to every order to oversee the full process from the initial design stage right through to organising the delivery.
We are proud to support our large client base in the City and Greater London, having earned many loyal customers through our dedicated customer service and the quick turnaround digital small format printing solutions. Open 365 days of the year, we are committed to working in this business-central district and which is why we offer same day printing to the London area.
For last-minute, quality printing in the City of London contact The Knight Printing team today. Email us [email protected] or call us on 0207 043 9347.